The best (and cheapest) skincare line I've ever used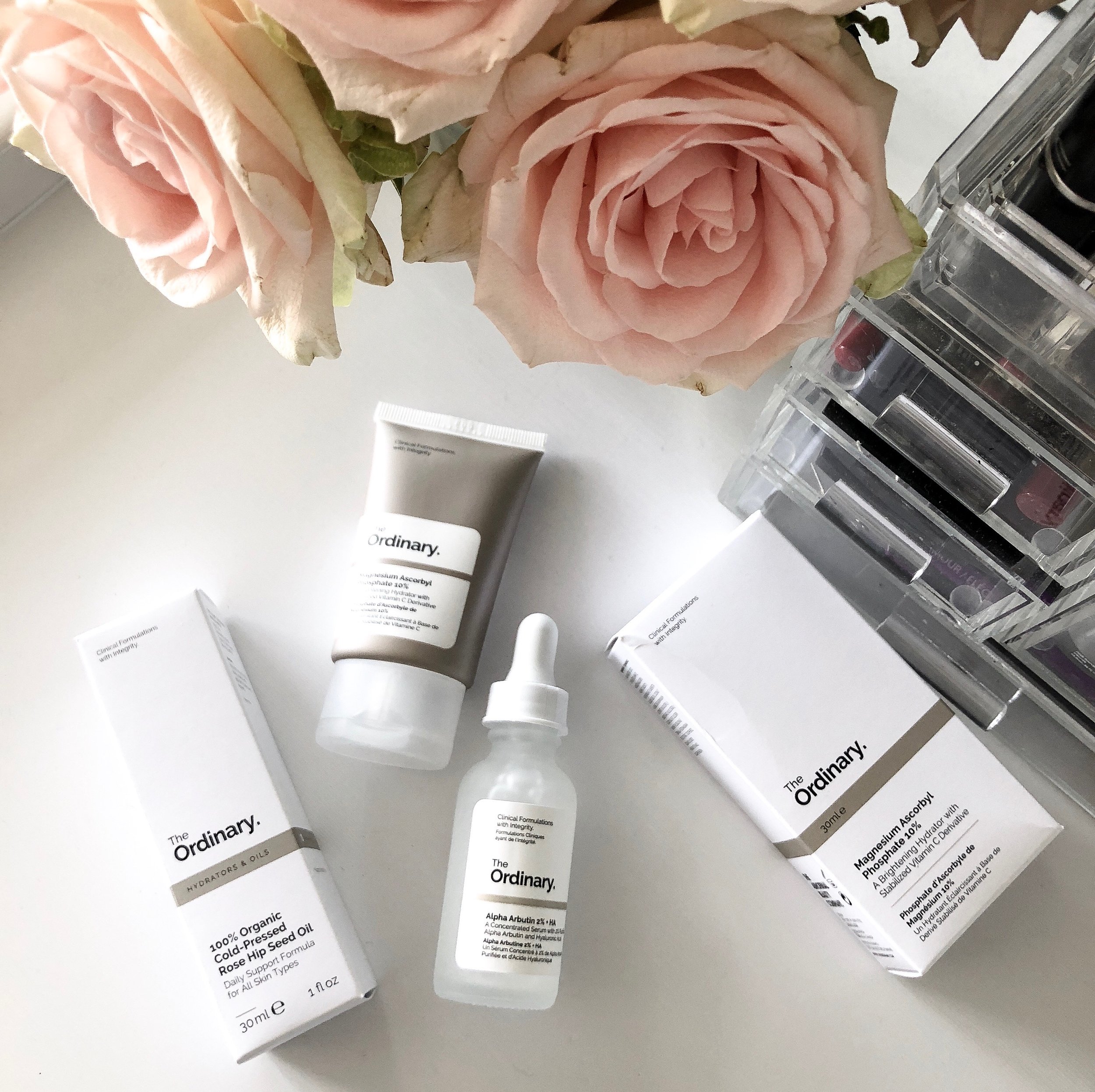 Life, liberty and the pursuit of good skin; That's why we're all here, right?
Unfortunately, if you're like me, the pursuit of good skin is just that: a continuous pursuit, never arriving at a satisfactory destination. I've had a love-hate, but mostly hate, relationship with my skin for the better part of my life. It wasn't until six months ago that I found a skincare line that actually worked for me.
Like most teenagers, I had hormonal acne in my early years of high school. It bothered me but not disproportionately so. Being on the pill helped and I caked my face in makeup because that was the look in the late 2000s. When I started university, however, my skin really started to get me down. Everyone else's acne was getting better and mine was getting worse. Trading in my daily pill for an IUD certainly didn't help and I couldn't go anywhere in public without makeup on because I was so self-conscious. I would deal with one breakout only to have another pop up. My skin struggles reached their peak when I moved out west for my co-op placement. The dry mountain air completely threw off my skin's moisture balance. I developed cystic acne for the first time and was beside myself. I tried Proactiv years earlier which was too harsh for my sensitive skin. I tried every topical product on the market and a number of prescription creams. I took antibiotics. Finally, I begged two dermatologists to put me on Accutane, one of whom agreed to write me a prescription. If you haven't heard of Accutane, it is no joke. It's a highly dangerous retinol treatment with hundreds of side effects… but I was desperate. For a while I was happy with my results. My face was dry as a desert but my acne was gone. Unfortunately, you can't stay on Accutane forever. After a year and a half my cycle was over and I had to stop taking it.
I enjoyed great skin for a few months after. I was blemish free, just as I always prayed I would be. But when I started law school, the stress and lack of sleep brought my skin problems right back. My skin was not as bad it had been in the past but not as good as I got used to. I used gentle products for my sensitive skin that never seemed to do anything for my acne. I switched to a predominantly plant-based diet and eliminated dairy completely which gave me positive results but to my dismay, never gave me the "fresh face without makeup" look. Being a law student with 100 other things to worry about, I just accepted that my skin would cause me problems forever and tried to move on with my life.
The reason I just told you all this isn't to bore you to tears but to show you how many solutions I tried. When I first heard about The Ordinary I didn't think much of it because I tried every skincare treatment available and they all seemed to work for everyone but me. I had absolutely no reason to believe this line would be any different. But when I saw a number of fashion and lifestyle bloggers I trusted talking about these products, my interest was piqued. Many of them described their skin as similar to mine and they swore by their results. I had nothing to lose.
When I visited The Ordinary website for the first time there was a lot to learn. The brand is highly technical and focuses on the chemistry of each product. I felt like I needed a degree in biochemistry to place an order. But their Regimen guides were helpful, and for my first order I settled on a combination of the "Congestion" and "Pigmentation" Regimens, plus a Cold Presssed Rose Hip Seed Oil because a friend told me she swears by it. I was FLOORED when I saw the price of my order. Accustomed to paying $30-$60 for my serums and creams, I could not believe four products cost less than $40. My order arrived in three days and I started using the products right away. To say this line is a game-changer is an understatement. Because The Ordinary line is so committed to the science of each product, they really work. Within two weeks my skin looked and felt different. My reoccurring breakouts stopped, my skin seemed calmer and less red… Every morning I woke up and my skin felt smoother and softer. In my 26 years of living I never thought my skin could look this good. Looking back, I wish I took before and after photos.
If you've struggled with your skin in ANY way, I cannot recommend this brand enough. Not only are they are the most effective and least expensive products on the market but The Ordinary is very intentional in sourcing, testing and packaging their products. It's a win-win-win for me.
If you're looking to get started, I've included my regime below but take some time and read about all their products to find the ones that are best for you. Wishing you nothing but healthy, radiant skin in 2019. Good skin is within reach!